'Tis the season for beautiful music and Tannis will be performing with three different ensembles in the next month for some very special concerts.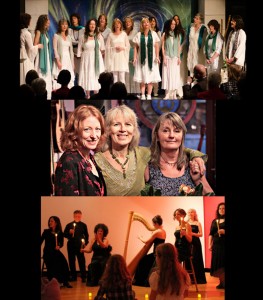 …with many of the singers from Toronto's Essentia Vocal Ensemble at Acoustic Harvest, Toronto's East End folk and roots music venue for 'An Evening of Women's Voices' (Sat., Nov 30)
…with her former Bird Sister Jude Vadala and friend Katherine Wheatley for their seventh annual 'Songs for a Snowy Season' concerts (Fri and Sat, Dec 6 & 7).
…with Guelph's Ondine Chorus, celebrating the winter solstice at the McDonald Stewart Art Centre in Guelph (Dec. 20th) and at Gallery Stratford (Dec. 21st) in Stratford. With special guests Jeff Bird, Gary Diggins, Alden Hadwen and Robert Kingsbury.

Concert details are here.